The opportunity to chat with someone who is really listening can be the first important step in getting the help you need.
Mental ill health affects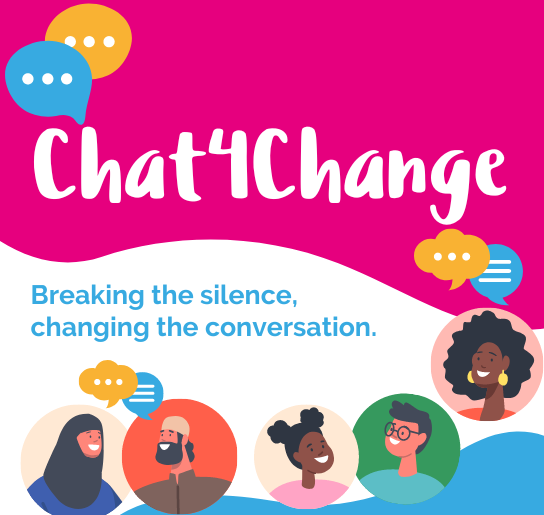 The majority of people who suffer from mental health issues are silent about it. 9 out of 10 people who need support with their mental health say that the stigma around it is the main barrier stopping them from seeking out support.
We want to change that – as individuals, a community and as a society, we need to collectively work together to stamp out the stigma against talking about mental health. This will ensure that people feel comfortable and are able to talk about how they're feeling so they can get the support that they need and deserve.
In recent years, we have started to break down this stigma and it has become more widely accepted to openly discuss our mental health. Let's keep breaking the silence and change the conversation with Chat4Change!
Start Making a Difference
Chat4Change Week 2023 is taking place on the 14th of August to the 20th of August. We are encouraging everyone to take some time out and check in on our family, friends, colleagues and ourselves. Mental health struggles aren't always obvious and sometimes, those of us who are smiling on the outside can be the ones who are actually struggling on the inside and need help. Having somebody lend an ear and be there for them can be the first important step in getting that person the help they need.
We want everyone to be able to talk openly about how they feel, during the bad times as well as the good times. We know starting the conversation about mental health can feel difficult, so we've come up with five tips for starting a conversation this Chat4Change Week.
Head to our 'How to Start a Conversation' Tip Sheet: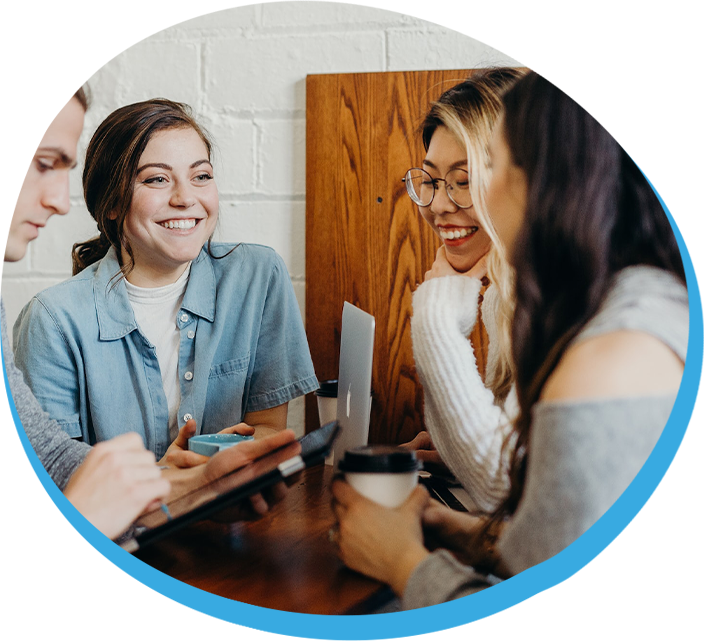 Show your support for Chat4Change. Download posters to stick around the workplace or share our #Chat4Change social media posts!
Every year, Chat4Change, is a week dedicated to checking in with each other and ourselves, ensuring we create safe spaces at work for colleagues to chat and unwind and by making that extra effort to check in with our friends and family. Our mission is to break the silence and change the conversation around mental health. We want people to feel empowered to share how they're feeling.
We all have times when our mental health is good and we feel content and positive. But we all have times of struggle too where we feel low or anxious or stressed. During those times, we might feel the need to put on a brave face. Ultimately, this does us more harm than good as those around us are unlikely to know that we are struggling. This means they may not be able to offer us the support we need – and without support, those hard times can be really difficult and lonely, despite the smile we give the world. We want to change that.
Why Participate in Chat4Change?
9 out of 10 people with mental health issues say that the stigma around it has a negative effect on their lives. Stigma stops people from talking about how they feel and stops them getting the help they need. We want to stamp out this stigma completely. Chat4Change is your way of helping us to do this – you're encouraging those who need support to come forward and seek help. We need your help to spread the word – one chat at a time – that it's ok to not be ok, and there is support and help available.
We need you to help us Chat4Change.
Join us between the 14th August to the 20th August and Chat4Change. You could: 
• Hold a coffee morning/afternoon at work and encourage colleagues to have a break and chat
• Display our downloadable posters across your place of work so that colleagues know that your business is taking part
• If you have a mental health first aider, ask them to be available during the week in case someone needs an one to one signposting discussion
• Share our self-help toolbox guides from our website in your newsletters and communications
• Text or call a friend or loved one to see how they're doing – particularly those you've not spoken to for a while or those who may have become a bit withdrawn
• Take some time and check in with yourself and how you're feeling
Follow us on social media for mental health advice, news on our latest fundraisers and ways you can make a difference in your everyday life