Our Senior Leadership Team are crucial to the running and success of this organisation. Learn more about each member of the team below.
Monica has been involved with the charity sector for a number of years and has been the CEO of since 2010. Under her leadership, KPG has been awarded a place on the 'Sunday Times Top 100 Companies to Work For' every year since 2015.
Monica holds a MSc in Housing and previous to her employment with KPG, spent several years working in the social housing sector.
Committed to promoting the role of women and Black and Minority Ethnic individuals in leadership roles, she has chaired the Association of Chief Executives of Voluntary Organisation's national Black and Asian Leadership Special Interest Group and has also been involved in a national group addressing Governance in the Third Sector.
Throughout her career, Monica has held a number of non-executive roles and currently sits on the boards of Birmingham County Football Association, Citizen Housing, West Bromwich Albion Women's' Team and Kidderminster Harriers where she has lead responsibility for equality and mental health. She is also a member of the Premier League's Equality and Diversity Panel. In February 2021 Monica was appointed as one of the first women, and first woman of colour, to the Professional Footballer's Association Charity.
Monica became an honorary member of The Leaders Council of Great Britain and Northern Ireland in recognition of leading a multi-disciplinary charity on firm ethical values. She has been included on the Top BAME 50 under 50 Entrepreneurs of 2020 list for supporting BAME communities and highly commended for concept and innovation. She is the winner of the 'Behind the Scenes' category (2020) Asian Sports List award, is included on the Top BAME 50 under 50 Entrepreneurs of 2020 list for supporting BAME communities and is a finalist in the Sports category of the Asian Women of Achievement Awards 2021.

Director of Finance and Resources
Alison Francis joined KPG in October 2019. As Director of Finance & Resources she is responsible for leading on Finance, Facilities, Risk and Governance.
Before joining The Kaleidoscope Plus Group, Alison had more than 25 years' experience in management and accounting at a senior and board level, including within the FTSE 100 company in the Oil & Gas Industry.
Her work is focused on ensuring long-term financial sustainability, compliance with external and internal requirements, as well as driving improvements by highlighting opportunities for better ways of working.
Faye joined KPG in 2020 and has over 15 years experience working in housing, education, health and social care. 
Faye is a Dramatherapist, registered with the Health and Care Professions Council, as well as holding a teaching qualification.
Having a blended background in the corporate sector and public services has given Faye the knowledge and experience to manage operations and develop innovative services, while remaining focused on supporting the mental health and wellbeing of the people in our communities.
Faye is also a trainer, coach and mentor specialising in adult mental health, focusing on self – care and prevention strategies, giving all those she work with tools to effectively manage their emotional wellbeing. 
As well as being a Mental Health First Aid Instructor, her specialist areas are substance use recovery and effective management of depression and anxiety.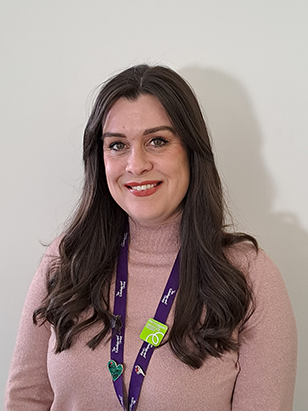 Head of People and Culture
Veronica joined KPG in 2022 with over 22 years' experience working in the public sector, SME's, private sector,  as well as experience working within the arts and culture sector and more recently the voluntary sector. Within all her positions she has delivered HR services at both operational and strategic level and is committed to improving the employee experience and creating opportunities for employees to develop within their roles.
Veronica is a chartered fellow of CIPD and a qualified mediator.
PR and Communications Manager
Luke joined the Kaleidoscope Plus Group in September 2022, having worked in the communications team at Worcestershire Acute Hospitals NHS Trust. Luke worked on a variety of projects, and delivered imaginative, cost-effective, strategic solutions to internal and external communications and engagement challenges, supporting wider organisational aims and objectives. Most recently he was the communications lead on an in-house digital innovation that claimed a national BMJ award, Digital Innovation Team of the Year, which also received other national and regional recognition.
Luke's other areas of expertise include media management, including crisis handling; stakeholder engagement; content creation; integrated communications and engagement campaigns using a wide range of media to reach diverse audiences; internal communications and staff engagement; event planning and management; communications advice and coaching for organisational leaders.
Luke previously volunteered at Black Country Radio, as sports sub-editor which involved presenting shows, reporting at live local sporting events, as well as overseeing show schedules, interviews, and reporters. In his spare time Luke also co-hosts his own football podcast.
Follow us on social media for daily mental health advice, news on our latest fundraisers and ways you can make a difference in everyday life