A little extra help in everyday life for those who need it.
Practical, Emotional & Preventative Support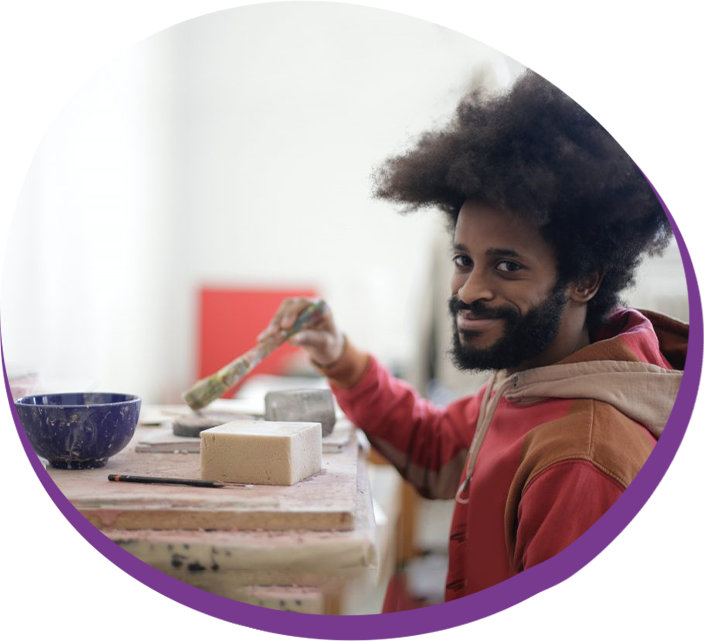 We understand that sometimes you might need support to carry out day-to-day tasks which you're finding difficult to do. This could include help with managing money, improving relationships, or assistance with benefits and housing applications.
Our Sandwell Community Offer service can provide you with guidance, information and advice to improve your wellbeing.
Our team of Community Navigators will work with you to find out what your needs are and can signpost you to local organisations that we partner with so you can:
Get access to specialist and mainstream support services.
Manage your finances and maximise your income.
Receive personalised advice, information and guidance.
Connect with others in similar situations to you.
Integrate with your local community and play an active role in it.
Build your confidence to manage your own needs
Caring for someone with mental ill health can be incredibly rewarding but also really tough. It can make you feel isolated and worried, as well as putting a lot of pressure on you.
Our 12-week support programme will help you begin feeling like yourself again and we'll work with you to create a package of care that you can continue once the 12 weeks are up. This could include supporting you with your carers allowance application, finding carer support groups for you to join or helping to arrange respite care for your loved one.
If you need support with any welfare issues, our team are on hand to help. We can complete benefits checks, carry out any welfare assessments and work with you on any outstanding appeals. 
How Can I Get a Referral?
Healthcare professionals can refer via telephone, email or alternatively you can download our referral form here.
Address: Community Offer, Ideal for All, The Independent Living Centre, 100 Oldbury Road, Smethwick, B66 1JE
Tel: 0121 726 3983
Email: [email protected]
For more information about Community Offer please call 0121 565 5605 or email communityoffer@ kaleidoscopeplus.org.uk
Get in Touch to Enquire about Other Services
Follow us on social media for daily mental health advice, news on our latest fundraisers and ways you can make a difference in everyday life