Suicide Bereavement
Support
A support group for those who have been bereaved by suicide, providing a safe & comfortable space to talk openly & support one another.
Over 6000 people take their own lives in the UK each year.
At KPG, we provide Suicide Bereavement Support Groups for people across the UK
offering emotional and practical support to you.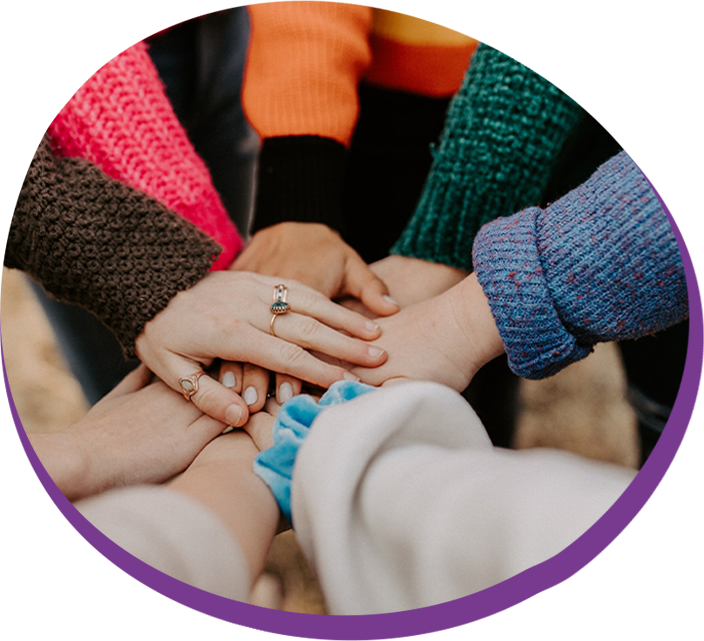 Group support sessions offer a safe space for people who have been bereaved by suicide to come together and talk openly about their experience. The group sessions are facilitated by trained professionals who bring with them the skills and knowledge around coping with grief, loss and bereavement.

It may feel daunting to walk into a room or online meeting and join other people, but you will be supported from the onset to ensure you feel accepted and be able to talk freely and openly or simply just listen to the experience of others.

There will also be the opportunity to attend structured workshops to help identify and manage different emotions that you may experience and the impact they might have on you, for example, anxiety, depression and problems with sleep.
Midlands Suicide Bereavement Support Group
 First Tuesday of every month 7.30 pm – 9pm at Hope Place, B70 8LU.
Suicide Awareness Training Courses
Through Presentations, tutorials and training products Kaleidoscope Plus Group support communities to ask the question and support people with thoughts of suicide and help keep them safe.
Follow us on social media for daily mental health advice, news on our latest fundraisers and ways you can make a difference in everyday life